If you are paying $40 a month on a contract cell phone cancel your contract. You heard me right. Unless it costs you a lot to cancel your contract you will save money and have more minutes to use if you go to Straight Talk Prepaid.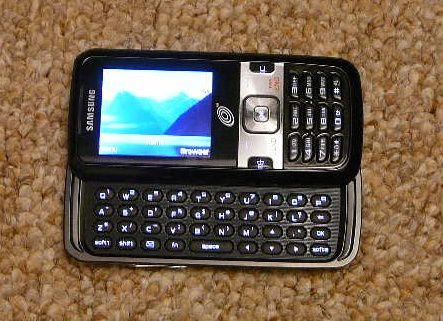 Check out my
Minute Buying Tricks
and How to get
Cleaner Carpets
Who is Straight Talk Prepaid Wireless?
Straight Talk Wireless is a partnership between Verizon, Tracfone and Walmart. The phones will only be sold at Walmart and online at
Straight Talk.com
. All Straight Talk phones use the Verizon Wireless network. They have just started offering Two very inexpensive prepaid cell phone plans. The $45 Unlimited plan includes unlimited calling, unlimited texting, unlimited data downloading to your phone, and unlimited 411 calls. The $30 a month plan includes one thousand minutes, one thousand texts and 30 meg of data per month. If you run out you can just add another card so if you are using 1500 minutes a month you will use one and a half cards a month which comes to $45 or you can go to the $45 unlimited plan. Cell Phone Reception The cell phone reception will be good because your phone will be on the Verizon network which is the largest (or second largest) in the United States.
The Straight Talk Phones
Lg 220c Basic Clam Shell Phone with Bluetooth $40
LG 290c Basic Slider Camera Phone with Bluetooth $80
Motorola W375 Clam Shell Camera Bluetooth Phone $80
From the simple and bulletproof LG100c and LG 200c to the New Samsung Finesse, Straight Talk has a nice variety of prepaid phones that all use the Verizon Network. Check out
Straight Talk Wireless